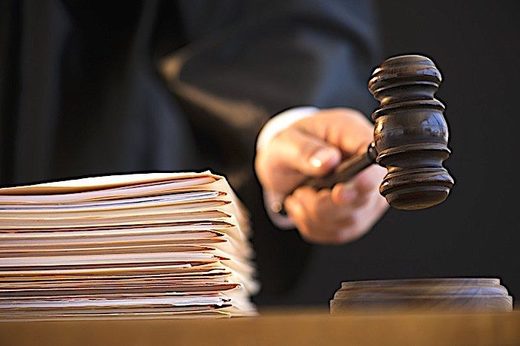 On Monday, lawyers for President Trump asked U.S. District Judge S. James Otero to
force porn actress Stormy Daniels to
pay nearly $800,000 in Trump's legal fees
and penalties from a
defamation case Daniels lost against Trump
.
Charles Harder, a lawyer for Trump, asked for $390,000 in legal fees and an equal amount to deter a "repeat filer of frivolous defamation cases." Otero said that Harder's $840-an-hour rate was reasonable but suggested his 580 hours billed might be excessive;
he will rule on the request later. Daniels is appealing his decision to throw out her case.
Michael Avenatti - who represents Daniels in this case and a separate one over a $130,000 nondisclosure agreement Trump and his former lawyer Michael Cohen paid her during the 2016 election to keep quiet about an affair she said she had with Trump - called the proposed fees "absurd and outrageous," arguing that Harder "can't just pick a number out of thin air in an effort to put my client under Donald Trump's thumb and intimidate her." He told reporters the NDA case is the main attraction and predicted that
the attorney's fees he exacts from Trump in that case will be a number that "dwarfs exponentially" what Trump is seeking.
Daniels said last week that Avenatti had
filed the defamation case against Trump without her consent
.
But on Twitter Sunday and at a book-signing event Monday hosted by
The Washington Post's
Sally Quinn at Washington's Politics and Prose bookstore, Daniels
said
that she and Avenatti "have sorted sh-t out" and "we are going to kick ass together."