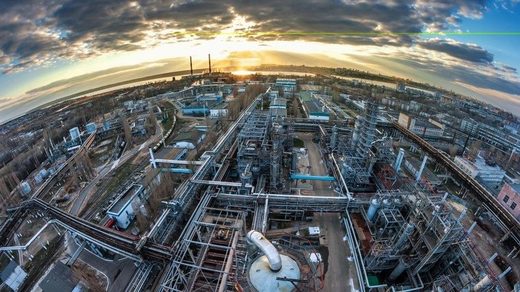 Oil major Saudi Aramco and the kingdom's petrochemicals giant Saudi Basic Industries Corporation (SABIC) are ready to invest into building a processing plant in Russia, according to Saudi Energy Minister Khalid al-Falih.
The minister said that the Saudi partners are hoping to cooperate with Sibur, Russia's largest petrochemicals firm.
"I hope our cooperation with Sibur will allow Saudi Aramco and SABIC to invest into building of a petrochemical plant in Russia," al-Falih told Rossiya 24, Russia's 24-hour news channel.
The minister also said that Saudi Arabia is currently discussing the opportunity of building a synthetic rubber plant in the Saudi city of Jubail with French energy major Total, China's Sinopec, and Russia's Sibur.
"We are in advanced discussion with Sibur, as well as with Total and Sinopec," al-Falih said. "The consortium is looking to build a plant for producing synthetic rubber in Jubail. I'm sure the plant will be built."
The partners are currently looking for suitable technical, business, and engineering solutions, according to Sibur Chief Executive Officer Dmitry Konov
"We are launching a joint enterprise to produce synthetic rubber in India this year," Konov said, stressing that the production will be powered by Russian technology. "We are trying to apply the same approach in Saudi Arabia."