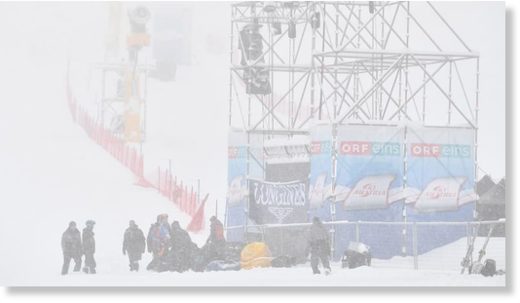 New date, venue for World Cup event to be announced Monday
The season-opening men's World Cup giant slalom that was cancelled due to bad weather at the Rettenbach glacier on Sunday will be rescheduled for another resort in Europe.
The men's race director of governing body FIS, Markus Waldner, said the race will be held before the Christmas break, and that organizers were expected to announce the new date and venue on Monday.
Excessive snowfall and strong winds forced the cancellation of Sunday's race in Sö​lden, Austria.
Organizers initially delayed the start of the giant slalom by an hour, but called off the event soon after as no improvement of the weather was forecast.
New rule
"It is no longer possible to clean the course from the 50 centimetres of overnight snowfall and ensure a safe race," FIS said, adding that high winds were blowing fresh snow onto the course as well.
It's the second straight year that the traditional season opener on the Austrian glacier had to be cancelled, after gusts made the race impossible in 2017.
Source: The Associated Press