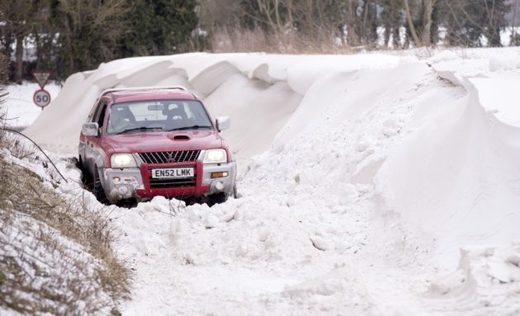 Extreme weather and an "epidemic" of potholes in the first half of 2018 led to a 15-year high in vehicle breakdowns for the AA.
Share
The group reported a 65% fall in pre-tax profits to £28m for the six month to July 31.
Underlying earnings fell 35% to £116m, which the group said was largely due to a hit in its roadside recovery business as the Beast from the East in February and march caused
an 8% rise in breakdowns
- to a cost of £1.91m.
Earnings in the AA's roadside business dropped 17% to £132m in the first half.
The group also said earnings were knocked by
the cost of hiring extra staff and patrols to cope with the flurry of breakdown calls.
Simon Breakwell, chief executive of the AA, said:
"The first half of full-year 2019 has seen

exceptional weather conditions, from extreme cold and snow in February and March to the hottest summer in recent memory

, with the severe winter also creating a pothole 'epidemic' on the UK's roads.
"All this led to
a 15-year high in the number of breakdowns
we serviced."
He said the group remained on track for annual earnings of between £335m and £345m and to return to earnings growth in the next financial year.
Earlier this year, the firm saw its stock market value plunge by nearly a quarter after the warning over profits.
The AA has also been embroiled in a legal spat with former executive chairman Bob Mackenzie, who was sacked last year for gross misconduct.
Half-year figures showed its membership base fell 2% to 2.35 million, with average income per member up 2% at £159.
AA's insurance division also suffered a drop in earnings, down 15% to £29m, dragged lower by marketing costs to attract new customers and as a result of its move to sell the home emergency services consumer business in January.
But revenues in the division were flat at £69m.