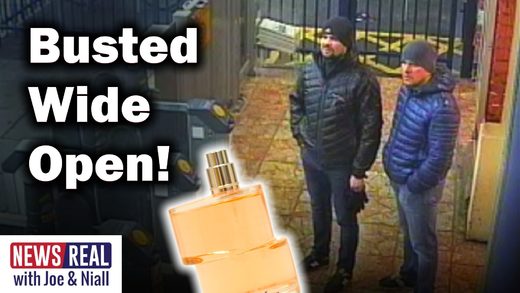 Two Russian 'GRU' agents have been exposed as the perpetrators in the attempted murder-by-chemical-weapon of Sergei and Yulia Skripal. Their own story doesn't add up, but their movements are also inconsistent with the claims against them, and they appeared on TV (like no real active intelligence agent ever does).
Missing, as always, from the mainstream narrative of the 'Skripal Saga' is all-important context: Why Russia, why chemical weapons, why now, and why, in a world of 'full-spectrum' surveillance possibilities - not least complete retrospective psychographic profiles of anyone even remotely connected with civilization - can they not give us a straight story about what happened?
If you're happy to 'pick a side' and root for it in this debate, then don't watch this show. If, however, unlike most people on the planet - and virtually all Western politicians (elected and unelected) - you're interested in getting as close to the truth of this matter as possible, then, by all means, have a listen as Joe & Niall do their best cutting through the lies and innuendo to reveal what this game is all about.
Running Time:
01:08:43
Download:
MP3