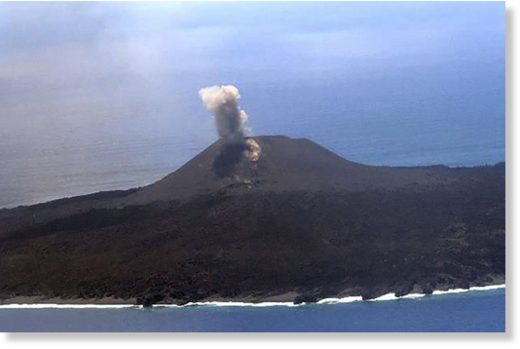 A small eruption has been confirmed on an uninhabited island in the Pacific around 1,000 kilometers south of Tokyo, the weather agency said Thursday.
A Japan Coast Guard aircraft observed brown smoke coming out of a crater on Nishinoshima around 12:24 p.m., according to the Japan Meteorological Agency.
The island emerged in an eruption in 2013 but volcanic activity has slowed since August last year, prompting the agency to lower the alert level it issued for areas near the crater.
Given that land surface temperatures have remained steady, the agency believes the latest eruption did not lead to the release of lava.