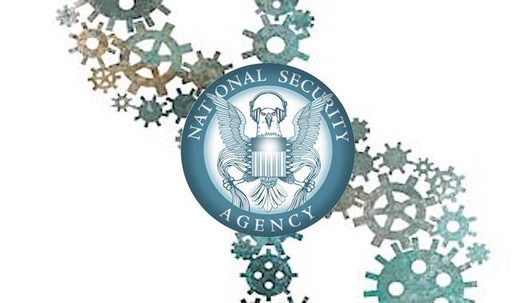 The House on Thursday passed a bipartisan bill reauthorizing policies and spending for the nation's intelligence community for two years.
The bill passed without much opposition and
made no major changes to the surveillance law,
even though the issue has led to more heated debate in recent years. It passed easily, 363-54; most of the "no" votes came from Democrats.
But it does include a
provision aimed at making it harder for foreign operators to interfere with U.S. election,
by requiring the Director of National Intelligence to
provide an advisory report on cyberthreats to candidates running for federal offices.
And it adds accountability measures that will
require the 17 agencies that make up the U.S. intelligence community to report to Congress about leaks of classified information.
It would also require the
FBI to provide House and Senate intelligence panels with
quarterly counterintelligence briefings,
and provide additional benefits to CIA agents injured in terrorist acts overseas.
"This bill would ensure the dedicated men and women of our intelligence community have the funding authorities and support they need to carry out the mission to keep the United States safe while providing Congress with the tools it needs to provide robust oversight over their actions," said House Intelligence Committee Chairman Devin Nunes, R-Calif.
Much of the legislation remains classified and was produced as the Senate Intelligence panel fights bitterly over the direction of a congressional probe into whether President Trump's campaign colluded with Russians. House Intelligence Committee Republicans produced a report finding no wrongdoing by the Trump campaign, but Democrats say the House investigation was flawed and the conclusion erroneous.
Despite the animosity, the two parties managed to work together on the committee to produce the annual intelligence authorization bill.
"The Intelligence Committee has a history of producing bipartisan bills even under the most difficult political circumstances," said Rep. Adam Schiff, D-Calif., the ranking member.
Lawmakers agreed unanimously to add 11 amendments to the legislation,
including the provision by Rep. Schneider, D-Ill., to
require the Director of National Intelligence to provide a list of foreign state or foreign non-state actors involved in the threats to election campaigns for federal offices.
Lawmakers also approved an amendment offered by Rep. Joe Kennedy, D-Mass., that would require the Director of National [Intelligence?] report to Congress on potentially establishing a potential a ''Foreign Malign Influence Response Center." The center would use analysts from the intelligence community "to provide comprehensive assessment of foreign efforts to influence United States political processes and elections."
The Senate is expected to take up a similar measure but has yet to consider it in committee.