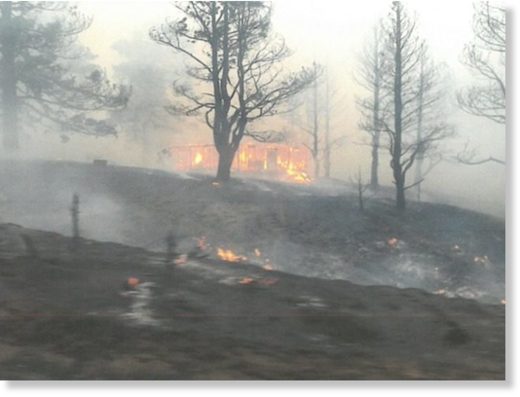 The Spring Fire burning in southern Colorado continued to explode in size as acreage reached 94,125 as of Wednesday morning, according to fire officials. This makes it the third largest wildfire in state history after the Hayman Fire in 2002 and the West Fork Fire complex (technically three separate fires that merged) in 2013.
986 people are fighting the fire, which is 5 percent contained. Crews are dealing with hot, dry and windy weather conditions.
A tweet posted by officials posted Monday night said that 104 homes have been destroyed
by the fire and 61 are intact.
The Spring Fire is burning about five miles east of Fort Garland in Costilla and Huerfano Counties, about 160 miles south of Denver. It was reported Wednesday afternoon.
52-year-old Jesper Jorgensen is in custody for investigation of arson related to the fire. He was arrested on Thursday and is being held at the Costilla County Jail. Jorgensen is a Danish citizen; ICE said Sunday that it has placed an immigration detainer on him.