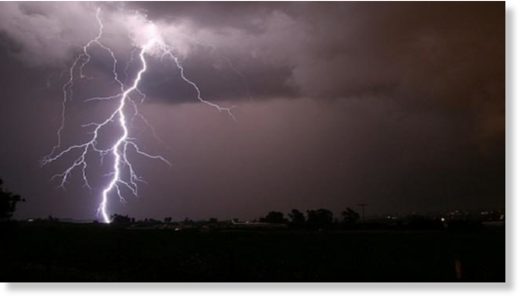 Lightning on Friday wreaked a havoc in different parts of the State, killing eight people and injuring seven others.
In the first incident, two youths were killed and two others were injured after lightning struck them at Tanar village of Kendrapada district.
The deceased were identified as Himanshu Gahan and Sudhansu Gahan. Sources said there was heavy rain accompanied by lightning in the area in the afternoon.
The incident took place when both the deceased and their injured friends had gone for a picnic near the village. Both Himanshu and Sudhansu died on the spot.
After hearing the cries for help, some locals along with their family members rushed to the spot and rushed them to the District Headquarters Hospital (DHH). Reports said that one person was killed near Pattamundai and three rooms of house were gutted due to lightning.
Similarly, two persons were killed in Jajpur district when lightning struck them. In Jaleswar of Baleswar district one person died. In Mayurbhanj district, one person was killed while working in an agricultural field at Dandabas village in Rairangpur. One person also died in Begunia and another near Konark due to lightning strikes.
Elsewhere, five persons sustained injuries after being struck by lightning at Pandikot village under Papadahandi block of Nabarangpur district.