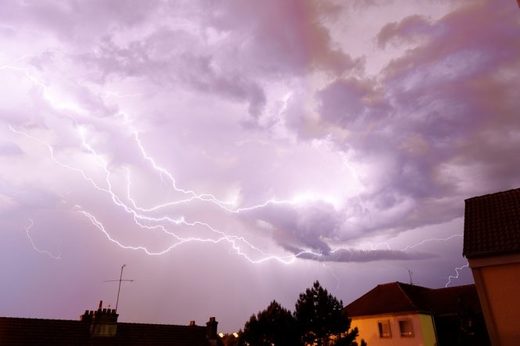 This time, central and southern areas will face the brunt of conditions
France will face a fourth day of thunderstorms, with Météo-France putting 15 departments on its second-highest weather alert for storms on Tuesday.
After the northwest and northeast were hit in previous days, this time it is the turn of central and southwestern areas to bear the brunt of the conditions, with Météo-France warning residents in Ain, Allier, Aveyron, Corrèze, Creuse, Dordogne, Isère, Loire, Lot, Lot-et-Garonne, Puy-de-Dôme, Rhône, Tarn, Tarn-et-Garonne and Haute-Vienne to be prepared for violent storms starting in the afternoon and lasting until at least 9pm.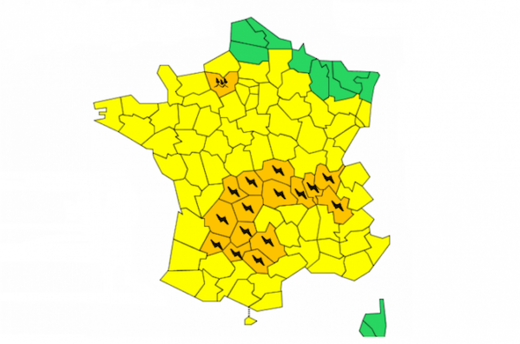 Forecasters said that storms will break out over the Tarn and Aveyron early on Tuesday afternoon, then spread to the Tarn-et-Garonne and Lot-et-Garonne before moving north, to reach the Auvergne in the middle of the afternoon. Storm alerts could also be issued later in the Rhône-Alpes.
Up to 60mm of rain could fall in a short period of time, leading to the risk of localised flash flooding. Winds of up to 90kph are forecast, as is hail - particularly heading into the evening.
In northwest France, meanwhile, the Eure is on orange flood watch as heavy rains continue to hammer the north. Nearly 600km of rush-hour traffic jams were reported in Ile de France as commuters struggled to get into work during downpours.