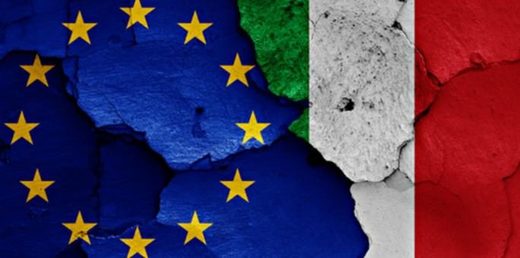 The EU's 'democratic deficit' between its institutions and the half a billion people it claims to represent has long been noted, but it was again brought into sharp focus recently by the EU's pseudo-covert rejection of Italy's proposed new coalition government. As political crises at member-state level pile further internal pressure on the EU, can this project survive the rise of 'populist' national leaders AND successfully navigate a break-up with the US?
Also discussed on this show: Trump's on/off meeting with North Korean leader, Israel's problem with Palestinians, the cancellation of popular US TV show Roseanne, Tommy Robinson's imprisonment, and MBS' whereabouts...
That's
Behind the Headlines
with Joe and Niall, which aired Sunday 3rd June on
Sott Radio Network
.
Running Time:
01:48:45
Download:
MP3