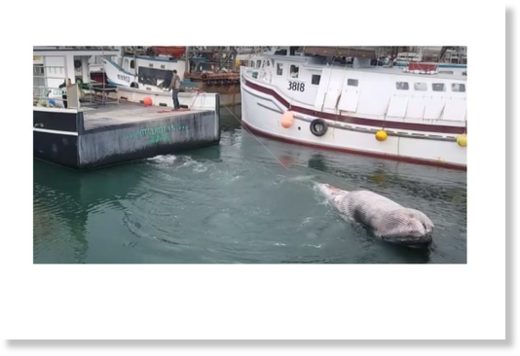 A deceased minke whale was found at the Digby wharf on May 25.
A local fisherman towed the whale out of the harbour to Joggins Bridge to help preserve the body and to remove it from the boats in the harbour.
A video of the whale being towed was posted on Facebook:
The Department of Fisheries and Oceans photographed the whale while it was at the wharf and has been in contact with the Marine Animal Response Society (MARS).
The dead whale was moved safely and, as of Monday, we were told the society was planning to come see the whale sometime this week to conduct a necropsy.
"Without seeing it, we don't have a lot of information yet," said Andrew Reid, response co-ordinator with MARS. A necropsy helps researchers determine why the whale died.
"It's never an easy thing to move an animal of that size," said Reid.