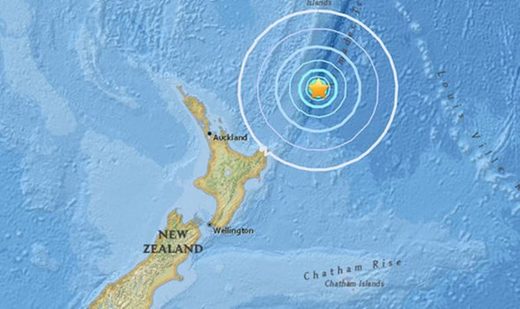 A MAJOR 6.2 magnitude earthquake has hit the coast near the coast of New Zealand, 599km from Tauranga at 1:45pm local time (2:45am BST).
The quake was recorded South of the Kermadec Islands.
It has a depth of 10.6 km.
The earthquake occurred after a series of 15 other quakes hit New Zealand in quick succession, sparking fears that there could be a 'big one' on its way.
Four of the 15 had a magnitude of four or higher when they struck Seddon, on the south island over the weekend and are believed to be aftershocks from the destructive Kaikoura earthquake in 2016.
Government body GeoNet Science Tweeted "It's been a shaky weekend for the top of the South Island.
"These are likely to be aftershocks from the Kaikoura Earthquake."
More to follow...