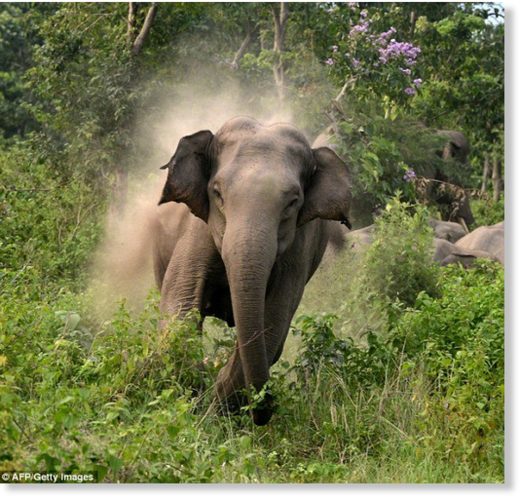 Two elderly persons, including a woman, were trampled to death by an elephant at Makarkenda village in Rairakhol of Sambalpur district on Friday night.
The deceased have been identified as Sambhu Bhoi (65) and Daimati Bhoi (70).
After getting information about the presence of a herd of elephants in the area, Daimati had gone to the house of Sambhu to sleep yesterday. Daimati, who had a poor vision, was attacked by an elephant after she came out of the house.
Later, the pachyderm entered into the house and trampled Sambhu to death while he was sleeping.
Sources said, villagers are having sleepless night as a herd of elephants has been camping in the area for last few days.
On receiving information about the elephant attack, forest officials reached the spot and started investigation.
In a separate incident, the carcass of a baby elephant was found in a paddy field at Baincha village under Betanati Forest Range in Mayurbhanj district today.
The elephant is expected to be around five-years-old while the exact reason behind its death is yet to be ascertained. Locals said around six elephants were spotted near the village last night.
Sources said more than 40 elephants from Jharkhand have entered Odisha via West Bengal border and camping in separate groups in forest areas under Rasgovindpur and Deuli Forest Ranges.