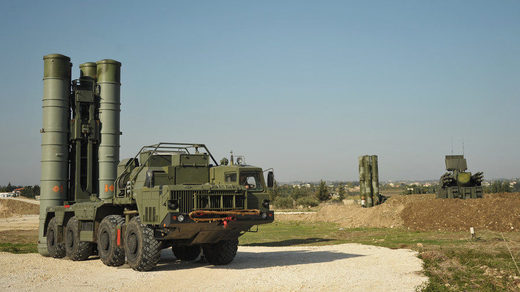 Russian air defenses have intercepted and destroyed several aerial targets heading towards the country's Khmeimim airbase in Syria late on Tuesday, a military spokesman said.
"After the fall of dark, the means of airspace control at the Russian Khmeimim base detected small-sized aerial targets of unknown origin in the distance from the airfield," the airbase spokesman said. "All of the targets were destroyed by the antiaircraft fire means of the Russian airbase."
There were no casualties as result of the incident, with the base returning to routine operations, he added.
According to an unconfirmed report by the
South Front
"analytics and intelligence" website, the Russian airbase was attacked by two drones armed with projectiles, which were launched by one of the militant groups from northern Latakia or the southern Idlib province of Syria.
The website also shared footage, which it said showed the Russian air defenses at Khmeimim airbase in action.
In mid-January, Russian air defenses thwarted a drone attack targeting both the Khmeimim airbase and a port site in Tartus.
The terrorists launched 13 crude-looking unmanned aircraft, which the Russian military said contained arms and technologies beyond those the militants could come up with on their own.
All the aircraft were intercepted and captured by Russian troops by means of radio control.