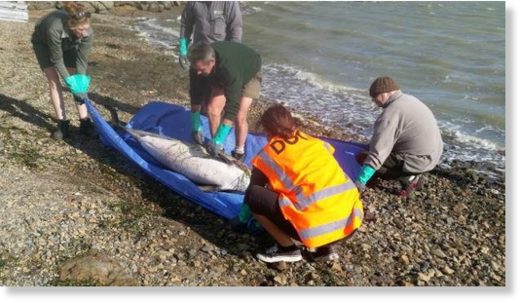 A dolphin has been found dead in Pauatahanui inlet just outside Wellington.
The cause of death was unknown, and the body would be shipped to Otago University Marine team for inspection.
Department of Conservation (DOC) Wellington operations manager Jack Mace said the adult male was the third such discovery in Wellington this year.
"In this instance, a karakia was performed at the beach and Ngāti Toa Rangatira have approved the dolphin being sent to Otago University for teaching and research purposes."
Mace said dolphins and orca had been spotted in Porirua Harbour before, but it wasn't a common occurrence.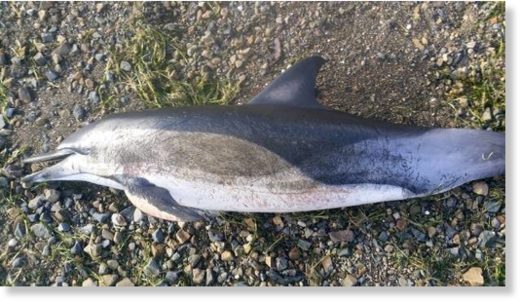 "They likely follow prey in. Over the past two days, DOC received reports of this dolphin swimming through the inlet on its own.
"Rangers in the area weren't able to spot it and we generally don't intervene unless there are signs of serious injury.
The dolphin was a common dolphin, just over two metres in length.
"It is not an uncommon occurrence in New Zealand to have marine mammals wash up on our shore either alive or dead. We are a hotspot for marine mammals, we get around 85 strandings per year, a mixture of live and dead animals," Mace said.
The discovery was called in by a member of the public on Friday morning on his way to work.
"Once we got this morning's call, the team acted swiftly to notify iwi and shift the dolphin."