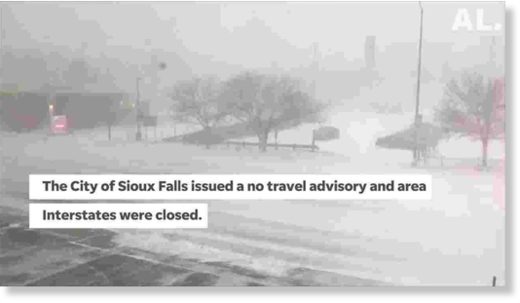 You need only look outside your window to know that it's been quite a day in Sioux Falls.
Well, according to the National Weather Service in Sioux Falls, the day has been magnified by the trifecta of records broken by
today's snowfall of 13.1 inches
as of 11 p.m.
Sick of snow? If so, you can be encouraged that this type of storm is quite rare! Despite 126 years of climate records for Sioux Falls, we have broken some significant records with this storm! pic.twitter.com/7yx4rN4qRS

— NWS Sioux Falls (@NWSSiouxFalls) April 15, 2018
Of the records broken, Record Snow for this Date of 13.1 inches, beating the old record of 2.4 inches set in 1983.
The next record is Single April Day Record, beating the old record of 10.5 inches set in 1994.
The final record is Month of April Recorded. The new record is 24.3 inches beating the old record of 18.4 from 1983.
It's important to remember that the new totals are still growing as the day isn't over yet.