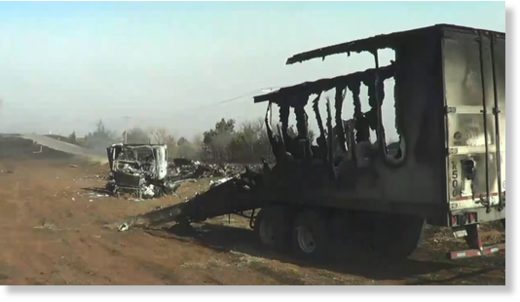 One person has died as a result of wildfires that have ravaged thousands of acres in northwest Oklahoma.
The Oklahoma Department of Emergency Management confirms that a 61-year-old man died April 12 in Roger Mills County as a result of injuries he sustained in a fire that began southeast of Leedey. A turkey hunter who went missing the fires in Dewey County
was rescued from the fires and transported to a burn center.
The latest look at the the fires in Oklahoma from the Oklahoma Forestry Services:
Oklahoma Forestry Services have updated their estimated totals on the size of the "34 Complex" fire northwest of Woodward. The fire is now estimated to be at 59,000 acres.
The "Rhea Fire" in Dewey County has grown to more than 241,000 acres OFS says the fire is 3% contained and over 500 firefighters continue to fight the fire. It had forced evacuations in the towns of Vici, Taloga, Seiling and Putnam.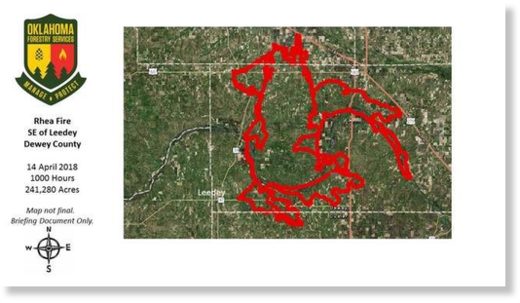 The "Shaw Fire" near Durham in Roger Mills County has been contained and is now being mopped up.
A fire in Caddo County has been reported:
The American Red Cross has shelters open in the following locations for those being evacuated:
- The American Red Cross continues to operate an evacuation shelter at the Faith United Methodist Church at 1402 Texas Avenue in Woodward.
- An additional American Red Cross shelter is now open at the Fairview Community Center at 206 E. Broadway in Fairview.