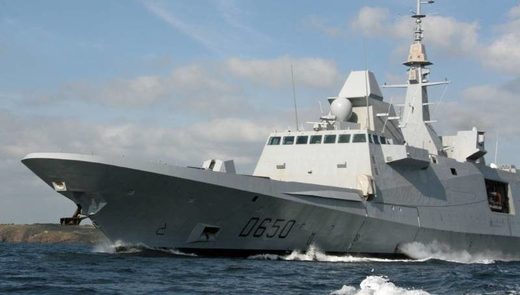 French magazine
Le Point
has reported that a Russian aircraft had flown over frigate
Aquitaine
over the weekend and was fully-armed.
France, the US and allies are considering a military response centred around cruise missile strikes after accusing the Russia-backed Syrian government of being behind a serious chemical weapons attack.
Aquitaine
is equipped with 16 cruise missiles and 16 surface-to-air missiles. It is currently operating off Lebanese shores alongside US ships as part of the force fighting Islamic State militants in Syria and Iraq.
"The flight took place several days ago, passes by military aircraft over warships are things that happen at sea. When it is deemed too close, the opposing party is notified" according to a source quoted in
Le Point
.
The Russian air force has already carried out similar flights over Western warships in the past, pictured below is a Danish ship being buzzed by Russian aircraft.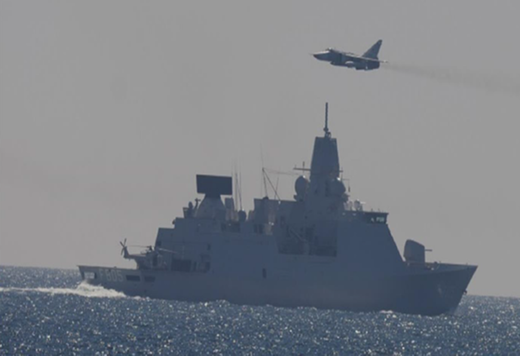 The FREMM class, to which
Aquitane
belongs, is a class of multi-purpose frigates designed for the navies of France and Italy. The lead ship of the class,
Aquitaine
, was commissioned in November 2012 by the French Navy.
In France the class is known as the Aquitaine class, while in Italy they are known as the Bergamini class. Italy has ordered six general purpose variants and four anti-submarine variants; the last two Italian general purpose FREMMs will have anti-aircraft warfare, anti-ballistic missile and surface attack capabilities.
France has ordered six anti-submarine variants, and two air-defence variants. The class is also one of the five finalists for the US Navy's FFG(X) program.