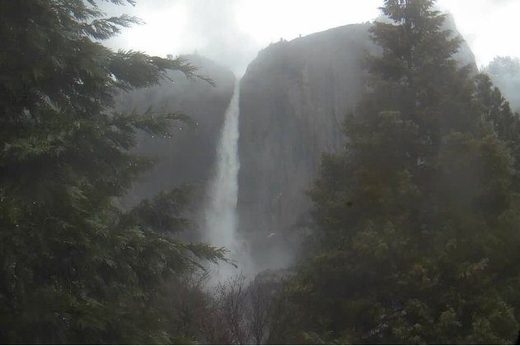 Yosemite National Park says it's closing campgrounds in the
California
park because of an approaching storm.
The park says all campgrounds and visitor lodging in Yosemite Valley will be closed to visitors beginning at 5 p.m. Friday and reservations through Saturday have been cancelled.
Campgrounds will remain open I other areas, including El Portal.
The National Weather Service has issued a flood watch for the Yosemite area beginning late Friday night into Sunday.
Authorities say the storm could dump several inches of rain and flooding may be possible.
The Department of Water Resources is also monitoring the Oroville Dam, where the partially rebuilt spillway may be used for the first time since its near-collapse in February 2017.