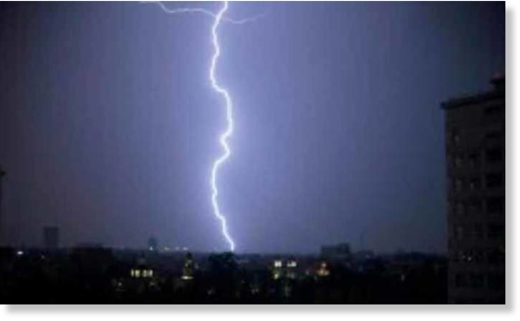 Three people were killed and other two injured when lightning struck during a downpour in Bukasero village in Bukatube sub-county, Mayuge district on Sunday.
The Police identified the deceased as Muniru Dembele, 41, Rashid Mutebe, 27, and Ronald Okware 16, all residents of Bukasero. The survivors are Kadiri Kadabo, 17 and Matia Mugalya, 27.
Moses Kato, the LC1 chairperson said the incident happened on Easter day.
He said five people were struck by lightning as they were taking shelter at Ohudi Annex primary school in Bukasero. He added that three died on spot, while the other two were rushed to hospital in Mayuge town council.
Yowana Musana, a resident said "we heard a big bang. We saw five people on the ground thereafter."
Musana said that men were from cutting sugarcane from a nearby cane plantation and had taken shelter in the school.