Comment: Before you begin reading about what may turn out to be yet another murder of a Russian exile in the UK in order to blame Putin, check out how many Telegraph presstitutes got together to pen this one!

It's all-hands-on-deck aboard HMS Indomitable! The British media-intelligence factory is working overtime on Operation 'Get the World to Hate Putin, NOW'...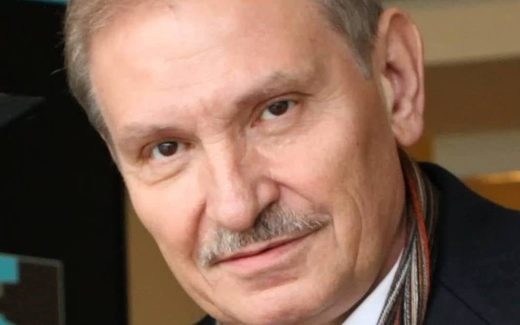 Counter-terrorism police have opened an investigation into the "unexplained" death on British soil of an arch enemy of Vladimir Putin, just eight days after the nerve gas assassination attempt on a Russian double agent.
Nikolai Glushkov, 68, the right-hand man of the deceased oligarch Boris Berezovsky, Mr Putin's one-time fiercest rival, was found dead at his London home on Monday.
Comment:
Berezovsky was certainly a cretin and a traitor - which explains at least in part why he found safe harbour in London - but his death was almost certainly the work of
British
, not Russian, intelligence.
A Russian media source said Glushkov, the former boss of the state airline Aeroflot, who said he feared he was on a Kremlin hit-list, was found with "strangulation marks" on his neck.
The inquiry into Glushkov's death was announced hours before a midnight deadline for the Kremlin to explain how Russian-made nerve agent came to be deployed in the assassination attempt on the
double agent Sergei Skripal
in Salisbury.
Russia appeared to suggest it would be unwise for Britain to provoke a fellow nuclear power and threatened to retaliate against sanctions, which Theresa May is expected to announce today.
A foreign ministry spokesman said: "Any threats to take 'sanctions' against Russia will not be left without a response. The British side should understand that."
Mrs May gained the support of Western leaders including Donald Trump and Angela Merkel for reprisals against the Putin regime that will include sanctions and the expulsion of spies based in the Russian embassy in London.
The White House issued a statement saying the US "stands in solidarity with its closest ally" and condemning the use of "heinous weapons in flagrant violation of international norms".
A Downing St spokesman added: "President Trump said the US was with the UK all the way, agreeing that the Russian Government must provide unambiguous answers as to how this nerve agent came to be used."
Boris Johnson, the Foreign Secretary, warned Russia not to underestimate British outrage at the attack and refused to rule out a retaliatory cyber strike.
The death of Glushkov came as Amber Rudd, the Home Secretary,
announced a joint MI5 and police inquiry into the deaths in the UK of at least 14 people, including Berezovsky, said to have fallen foul of Mr Putin and Russian crime gangs linked to the Kremlin
.

Comment: Nice twist there from these clever propagandists. Those dead Russians - besides the more likely reality that most of them probably met their maker thanks to MI5 - fell afoul of Mr Putin because they were Russian criminals who refused to comply with minimal fiscal obligations the Russian state placed on their nefarious activities.


An anonymous acquaintance of Glushkov told Russia's
Kommersant
newspaper that signs of strangulation had been found on the body, which was found by his daughter at his home in New Malden in south London on Monday evening. It was unclear whether the death was a result of suicide or murder, the paper's source said.
Alex Goldfarb, a Russian dissident and friend of Glushkov, said: "It clearly looks suspicious in the wake of the poisoning of Mr Skripal. He (Glushkov) was a public figure in Russia and he was one of the closest partners of Mr Berezovsky."
"His death will be perceived in Russia as yet another victory for Mr Putin in getting to fugitives."

Comment: Watch out, Mr Goldfarb, Her Majesty's finest may come for you next.


Marina Litvinenko, widow of
Alexander Litvinenko, the former FSB spy poisoned by the radioactive substance polonium in 2006
, said she was a good friend of Glushkov and upset by his death. "We have to wait and see exactly what has happened," she said.
Glushkov had claimed that Berezovsky, who was found hanged in his bathroom, had been murdered on Mr Putin's orders. Glushkov had claimed to have seen a scarf close to Berezovsky's body, and said in one interview: "There were traces of him being strangled around the neck."
Suspicions also surround the death of another of Glushkov and Berezovsky's friends, Badri Patarkatsishvili, 52, a Georgian who died at his home in Surrey of an apparent heart attack in 2008
. Andrey Lugovoy, who is blamed for the murder of Litvinenko, was at one time Patarkatsishvili's chauffeur and security adviser to Glushkov. He is now a Russian MP and supporter of Mr Putin.