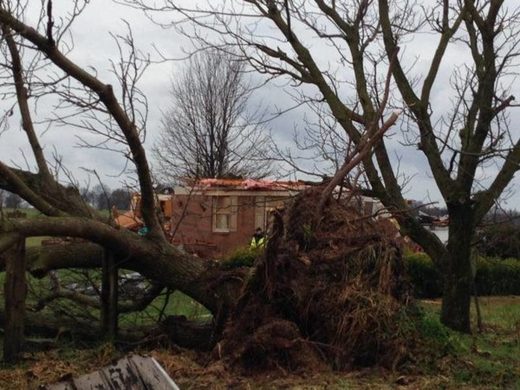 National Weather Service survey teams confirmed 'at least' EF-2 tornado damage with max winds of 120 mph on the east side of Clarksville near I-24 and Rossview Road and in Logan County, Kentucky an EF-2 touchdown with max winds of 135 mph.
The NWS also confirmed another 'high end' EF-1 tornado in southwestern Clarksville near the Dotsonville community.
This powerful line of storms is blamed for at least two deaths, including an elderly woman trapped when her Logan County home was hit by a tornado.
An EF-2 tornado was confirmed in Hopkinsville, Ky. with winds of up to 135 mph.
79-year-old Dallas Jane Combs was inside the home when it collapsed on her. Combs was pronounced dead at the scene. Authorities say Combs' husband was outside and was not seriously injured.
A man in northeast Arkansas was killed after high winds toppled a trailer home. Clay County Sheriff Terry Miller said Albert Foster died Saturday night after the home was blown into a pond.
In Hopkinsville, the Eagle Crossing Apartments had to be evacuated due to damage. More than 150 people were displaced - several moved to a local shelter.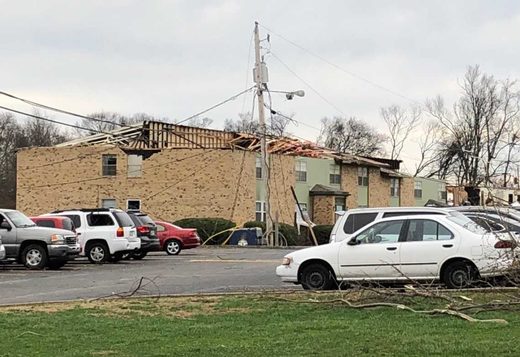 About 50 miles away, the weather service said the roof was blown off a hotel in Osceola, about 160 miles north of Memphis, Tennessee. A man inside the Rodeway Inn motel was injured when he said a piece of debris fell on him. He is expected to be okay.
In Henry County, Tennessee a large chunk of roadway was washed away. The massive sinkhole is located just north of Paris on Guthrie Road.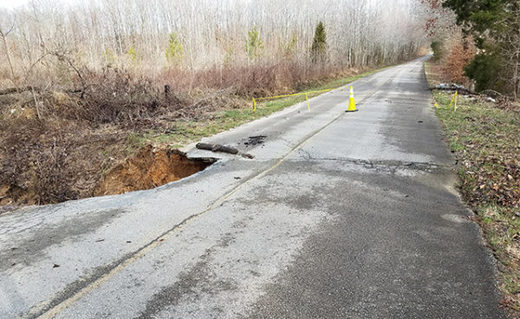 The Henry County Sheriff says the road, which is near Thompson Creek, will be closed until repairs can be made.