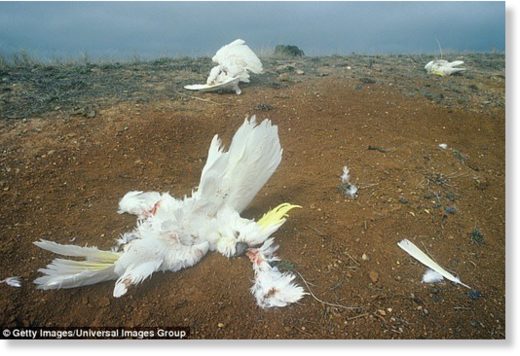 Over 100 cockatoos have been found dead in New South Wales' Hunter Valley.
The Environmental Protection Authority is investigating the mass death of the sulfur-crested cockatoos.
The authority was made aware of the deaths on Monday.
The birds were found in a paddock off Jerrys Plains Road, near the Lemington Road intersection.
'The EPA received a report to its Environment Line that about 100 dead sulfur-crested cockatoos were found on Monday in a paddock off Jerrys Plains Rd near the Lemington Rd intersection,' the EPA said in statement on Thursday.
'EPA is investigating and we are encouraging anyone with information to please call our Environment Line on 131555.'