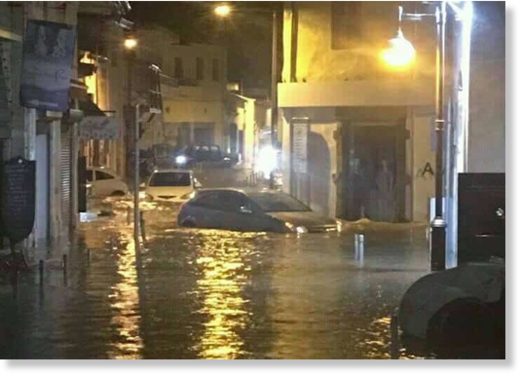 Overnight torrential rain in Limassol caused thousands of euros in damage, as dwellings flooded and motorists were stranded on deluged roads and parking lots along the coast.
The fire service said it had received over 200 calls for assistance, mainly to pump water from flooded homes and basements but also to free stranded drivers.
Dozens of crews worked to restore the damage caused by the floods, which affected almost all areas of Limassol.
No major problems were recorded in the district's higher regions apart from small landslides that were dealt with immediately.
In the area near the city's old port, several restaurants suffered a lot of damage from the torrents and the cars swept by the rushing water.
Customers were forced to climb on chairs and tables to escape the rushing water flooding the establishments.
Dozens of cars were also damaged after they got caught up in the deluge. A lot had been parked at lots near the coast which were flooded.
Limassol Mayor Nicos Nicolaides said the situation was difficult but manageable.
"Fortunately, we didn't have any casualties," he said. "We, must say that the timely mobilization of the municipal, public works, civil defence, and of course the fire service crews, contributed in avoiding the worst."
Nicolaides said crews had been scrambled at 1.30am and were still out trying to clear roads from the debris carried by the water.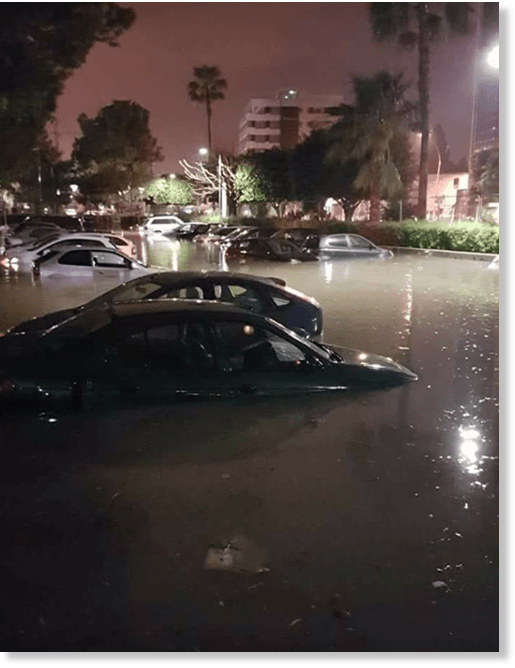 The mayor rebuffed suggestions that poor infrastructure and lack of readiness were to blame for the damage, saying no city in the world could have been ready for such weather phenomena.
Certain areas of Limassol however, are prone to flooding due to the lack of the necessary infrastructure.
"It would take at least another two years to complete in the northern parts of the city," he said.
Nicolaides said the budget for the anti-flood projects exceeded €30m and tenders would soon be invited.
"We will need at least two more winters to be able to say the problem is alleviated," he said. "But I repeat, such intense weather phenomena would create problems in any city in the world because no city can be ready for such phenomena."
Police chief Markos Trangolas said the services had mounted a huge operation to tackle the problems.
The fire service is co-ordinating the operation, which is assisted by fire crews from Nicosia, Paphos, Larnaca, and the special rescue squad.
"All the services responded in time and we tackled the worst of it," he said, appealing to the public to be patient since the crews were handling hundreds of calls.
Problems were also reported in Paphos, mostly relating to flooded basements and roads made dangerous from hail.
There was also a brief power cut in Yeroskipou, reports said.
No major problems were reported in Larnaca, Famagusta, and Nicosia, as rain was expected to fall throughout the day across the island.