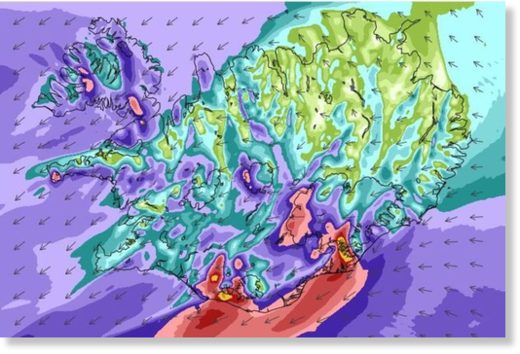 The storms are hitting Iceland relentlessly it seems and this morning the Iceland Met Offie put out an orange alert for South and South East Iceland. The no.1 road between Hvolsvöllur and Jökulsárlón glacial lagoon is closed. All traffic through Hellisheiði and Kjalarnes has also been put to a stop.
All flights to the Westman Islands have been cancelled.
This is no weather for travel states the Iceland Met Office. The storm is accompanied by snow and there is no visibility. Windspeeds could go up to 50 m/s.