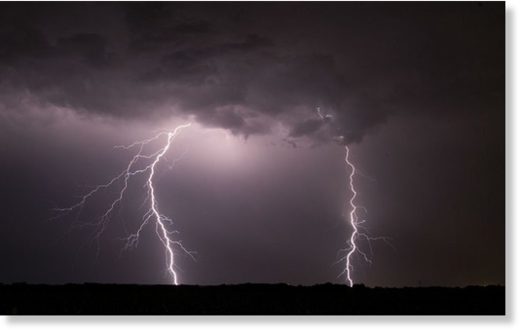 A woman was killed when she was struck by lightning in Rajouri district of Jammu and Kashmir, police said today.
Parveen Akhtar (35) was inside her house in Kandi village when she was struck by the lightning last night, a police official said.
Her death raised the number of people killed in lightning incidents in this region to three since yesterday.
A father-son duo was killed when lightning struck their house at Launcha village of Mahore in Reasi district yesterday.
They were identified as Ali Mohammad (30) and his son Shabir (3).
Source: PTI