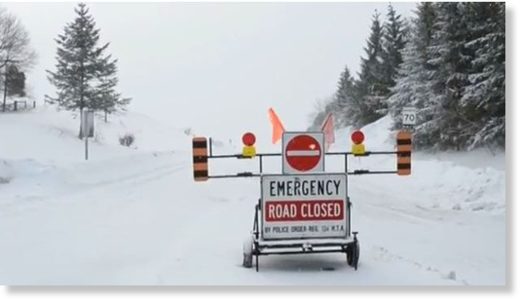 As the cold weather is set to continue, snowstorms across the country have closed several roads on Monday, the Ministry of Transport has said.
Snowstorms have blocked 38 roads, according to the ministry, which was quoted by Moroccan news outlet Hespress.
The Ministry has managed to open 44 roads in various regions of the country after they were blocked due to heavy snowstorms.
Among the national roads that are still blocked: Road N. 13, which links between Azrou, Tamhidit and Medelt, and the road N19 that links in Tindara.
Regarding the regional roads, the ministry told Hespress that the road number 707, which separates Al-Hajeb and Ifrane is closed. The road 503 linking between Khenifra and Zayda is also closed, according to the Ministry.
Roads number 316, 302, 306 and 307 are all blocked due to snowstorms that Morocco has witnessed in the past few days.
From January 26 to January 31, Morocco has experienced stormy and heavy snowfalls and rainfalls.
The ministry said that the snow thickness ranged from 50 to 200 centimeters in some regions
, especially in the high and medium Atlas.