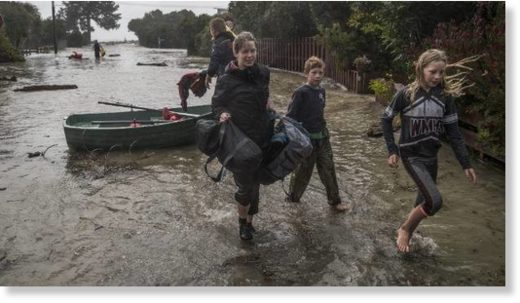 After causing
severe flooding in New Caledonia
, the remnants of Tropical Cyclone Fehi brought severe weather including thunderstorms, heavy rain and strong winds to parts of the South Island of New Zealand from 31 January 2018.
Thousands of homes have been left without power. Local states of emergency have been declared in Buller and Dunedin.
Buller, West Coast region
Buller District Council said that there have been evacuations in many low lying areas such as Snodgrass, Carters Beach and Derby Street and many houses have experienced flooding.
The Emergency Operation Centre has been on standby since yesterday and is now in full swing as a coordination point for welfare, planning, communications and the general emergency operations
The main issue has been the high tide which was at 12.20 hrs. The water is now starting to recede in some areas however continues to rise in areas north of Westport. Evacuated residents should not return home until notified it is safe to return.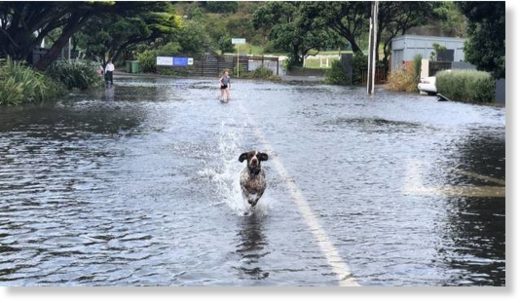 Dunedin, Otago region
Dunedin City Council said that more than 108mm of rain has fallen in Dunedin. Rain and winds have eased off and river levels are dropping, but there are still areas with surface flooding.
Dunedin Civil Defence Controller Leanne Mash says the state of emergency declared at around 14:00 (local time) on 01 February, 2018 will remain in place overnight and be re-assessed in the morning.
The council said up to 800 properties were vulnerable to flooding, mainly in South Dunedin. A few people evacuated their homes but centres in South Dunedin and Mosgiel set up to house those displaced have since closed due to lack of demand.
At this stage it is not clear how many houses have been affected by floodwaters. A number of roads around the city will remain closed.
More rain forecast
Meteorological Service of New Zealand said the storm will weaken overnight, although its associated front will move east across the North Island.
"This storm and front should bring further periods of heavy rain to the northwest of the South Island and the central areas of the North Island till Friday morning (02 February, 2018).
"The heaviest rain is expected in Westland, Buller, the ranges of northwest Nelson and Canterbury High Country, also Waikato, Waitomo,Taumarunui, Taupo and Taihape including Tongariro National Park, Bay of Plenty and the ranges of Gisborne. A heavy rain warning is still in force for these areas.
"Heavy rain has eased in Fiordland, Southland, Otago, Marlborough and eastern Nelson, and the heavy rain Warning for these areas is now lifted."