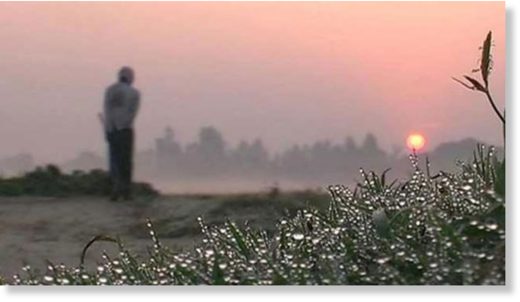 A mild to moderate cold wave may spread over the northern and southwestern districts from Sunday, Met officials warned on Saturday.
They said that another spell of cold wave is in the offing as occurred across the country in the early to mid-January.
They temperature may fall to 6-7 degree Celsius from Sunday morning, meteorologist Shahinul Islam told New Age.
The cold wave sweeping is likely to start from northern and southwestern districts, he said.
Met office on Saturday in its bulletin said a mild cold wave swept over the region of Srimangal, Pabna and Chuadanga on Friday and Saturday and it may continue.
The lowest recorded temperature on Saturday was in Srimangal at 8.4 degree Celsius.
The temperature was in the range of 9.5 and 9.7 at Chuadanga and Ishwardi on Saturday.
Other parts of the country witnessed lowest temperature from the range of 10-14.5 degree Celsius on Saturday.
The country shivered in cold this winter with recording a lowest ever temperature of the country's history at 2.6 degrees Celsius at Tetulia in Panchagarh on January 8.
Earlier, the lowest temperature in the country was recorded at 2.8 degrees Celsius at Srimangal in Moulvibazar in 1968.
Hospitals flooded with kids and elderly patients due to the severe cold wave blown across the country this winter.