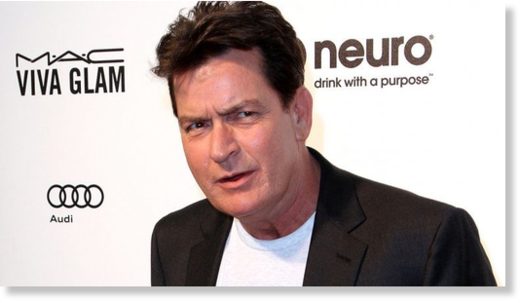 Charlie Sheen is suing the
National Enquirer
for defamation after they released an article claiming he sodomized a 13-year-old Corey Haim in the 1980s when they were on set filming 'Lucas'. Sheen has vehemently denied the allegations, stating they are malicious stories published by Dylan Howard (American Media, Inc. chief content officer) who has a personal vendetta against him.
American Media, Inc. the parent company of the
National Enquirer,
issued a public statement on the matter:
"We look forward to litigating against Charlie Sheen, and can't wait to expose his depravities in a court of law," an AMI spokesperson told THR.
The original story, described
here
, claims Sheen sexually abused Haim and "
pushed him down a drug fueled-path to an early grave
." The allegations came from Dominick Brascia, who in the past was also accused of assaulting Haim, which he too denied.
Haim's mother Judy also denied that Sheen was the perpetrator and went on to accuse
Brascia of committing the abuse
:
"This guy Dominick is the guy that abused my son. My son said so. He said so on 'The Two Coreys.' If you ever go back and watch any interview that my son ever gave, you would understand what I'm talking about. He hid nothing."
Whether Sheen did in fact rape Haim is unproven. What is important here is that this again highlights the existence
of pedophilia in Hollywood and the upper echelons of society
.
While the mainstream media continues to whine about Trump's past locker-room remarks and obsess over the harassment allegations against Weinstein & co, it seems to have conveniently overlooked the truly depraved "open secret" that appears to involve the widespread exploitation and sexual abuse of children by prominent figures in Hollywood.
For many years that mainstream media has
actively suppressed these topics
in a bid to protect themselves and their powerful friends.
For example, renowned director Amy Berg, who was previously nominated for an Academy Award for her documentary '
Deliver us from Evil
', which detailed child abuse within the Catholic church,
struggled to find ANY outlet to stream or buy her 2014 movie
, '
An Open Secret
', which documented child abuse in Hollywood.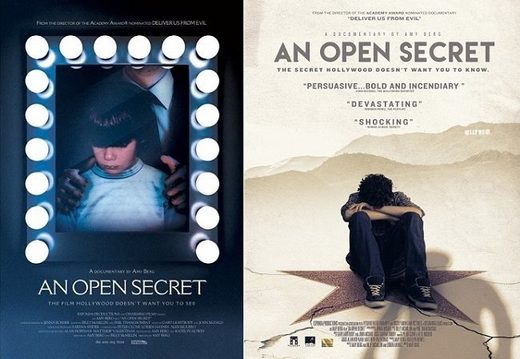 "We got zero Hollywood offers to distribute the film. Not even one. Literally no offers for any price whatsoever," said Gabe Hoffman, a Florida-based hedge fund manager who financed the film.
Since the Weinstein allegations, Berg and co have uploaded the video to Vimeo which viewers can watch for free
here
for a limited time.
Corey Feldman, another famous 1980s child actor, has referred to pedophilia as the "biggest problem in Hollywood" and has been speaking out against it for over a decade. Up until recently, he has largely been ridiculed and ignored by the media. His recent crusade to name names and protect children within the industry, called the 'Truth Campaign', has raised over $200,000. Sadly,
it is only since the Spacey and Weinstein revelations that the media are more willing to acknowledge his claims
. As soon as the mainstream media decides that the 'Hollywood sexual harassment' has run its course, Feldman will, no doubt, be reconsigned to the fringe and ridiculed.
But widespread pedophilia is not confined to Hollywood and the mainstream media, and powerful figures appear to want to keep their depraved activities from the public at whatever cost. Here are just a few examples:
In this article:
UK 'Establishment': Unmasking psychopathic faces - Pedophilia and murder in VERY high places
, Gary Boyle hits the nail on the head:
Britain's the global plague of pederasty and abuse of power will continue unless we attempt to understand our own psychology, and that of those in power, and then make the necessary efforts to drag these terrible, inhumane crimes from the darkness of ignorance into the light of knowing.

Our continued silence and unquestioning acquiescence to 'the authorities' actively assists these 'cover ups' of pedophiles in high places. But if we can individually accept our responsibility - that by our own apathy and ignorance we too are complicit in these heinous crimes - then we can also choose to become more active and knowledgeable and begin to undermine their power structure. Just knowing about it is a great start.

At this 'festive season' particularly, shared with our loved ones, we could spare a thought for those vulnerable children who have been, are, and will continue to be abused, raped and murdered. Perhaps the greatest gift we can bequeath them is to find our own humanity, to make an effort to right a terrible wrong, to get informed and actually care enough to express it, however, wherever and whenever we can.