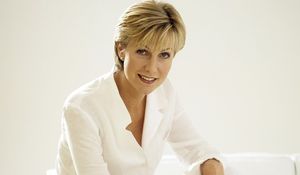 Popular TV presenter Jill Dando, who was shot dead outside her London home in 1999, tried to instigate inquiries into alleged paedophile activities within the BBC in the mid-1990s, it was claimed today, but "no-one wanted to know."
In an exclusive report on Sunday, Britain's
Daily Star
said that a source close to Ms Dando recalls her
compiling a dossier of complaints about sexually abusive behaviour within the corporation and handing it over to bosses because she herself was a presenter rather than an investigative journalist.
"They gave it back. No-one wanted to know,
" said the source, herself a former BBC worker who asked not to be named.
The source said that lots of people would talk to Ms Dando, who was the presenter of hugely popular programmes such as Holiday and Crimewatch. She was told that BBC staff, DJs and stars were involved in organised abuse.
"Surprisingly big names" were involved, according to the source. "I think she was quite shocked when told about images of children and that information on how to join this horrible paedophile ring was freely available."
Ms Dando, 37, was
gunned down just outside her Fulham home on April 26, 1999 in what remains an unsolved murder
: part-time stuntman Barry George was found guilty of the crime in 2001 but the conviction was overturned in 2008.
Prime-time presenter Rolf Harris was last month found guilty on 12 counts of indecently assaulting young girls and sentenced to almost six years, shortly after revelations that another household name, BBC TV host Jimmy Savile, was a prolific child sex abuser.
More than a dozen ageing celebrities have been targeted as part of an over-arching investigation into child abuse.