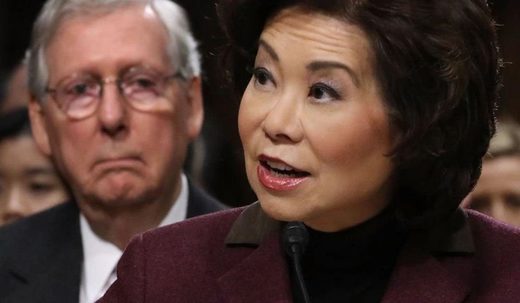 Transportation Secretary Elaine Chao said Tuesday that women who have experienced sexual harassment or other misconduct in the workplace can't let the experience ruin their lives.
Chao, who is married to Senate Majority Leader Mitch McConnell (R-Ky.), said at Politico's Women Rule Summit that fixating on mistreatment after it has occurred "holds you back" professionally.
"I will fight for other women and I will stand up for other women, but, of your own, you gotta let it go," Chao said. "Because otherwise, it's too corrosive, it's too negative, and it does you a double injury because it holds you back."
She made the comments after saying she had her own "#MeToo" moment of experiencing sexual harassment in the workplace. Chao declined to identify the harasser, only noting that the person is still active in the workplace.