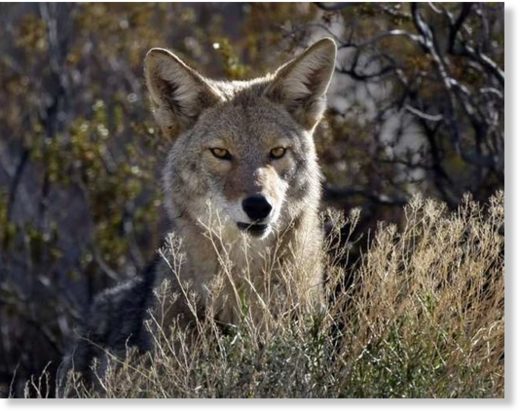 People in the Snoqualmie Ridge area have been running into more coyotes this past week.
On Thursday, father Douglas Lucas says his three-year-old daughter was attacked by a coyote who came up to the front porch of their home and pounced on the child.
The city of Snoqualmie says within the past 24 hours they've had seven reports of coyote sightings.
"It bite me," said three-year-old Sophia about her encounter with a coyote.
The little girl was outside with her father on the front porch of their home near Swenson Park. Her father was up on the ladder hanging Christmas lights when the coyote came up to their home.
"Six or 5:30," remembers Lucas who says it was right after dark that the coyote approached.
"Coyote was walking in the street," said Lucas.
He says within seconds the coyote pounced on Sophia making her fall from the impact.
"The coyote came from behind, knocked Sophia, she landed on her mouth, Douglas chases him off, ripped through her jacket and scratched her," said grandmother Susan Chavez.
The scratches are still visible on the child's arm. Her favorite purple winter coat, shredded by the coyote might have saved her from a more severe injury.
"It was traumatic, it's a scary situation," said Chavez.
The city of Snoqualmie says they've been hearing about coyote sighting a lot lately.
"We've had about 7 reports of coyote sightings in the last 24 hours, many more in the past week," said Joan Pliego, the public information officer for the city of Snoqualmie.
"We do see bear regularly, cougar once in a while, coyote, foxes, that type of thing," she added, saying wildlife sightings at the Snoqualmie Ridge isn't new, but urges residents to report coyote sightings.
"This area, Swenson Park, Deer Park has been known to have the most coyote," said Pliego.
She says most of them have been reported in the early morning hours or dusk.
"The coyote, it's not in its natural state, it's sick or hurt,
something's wrong
," said Chavez.
She says the children have become fearful of going outside since the attack, but says there's nothing they could've done to have prevented it.
Little Sophia remembers the day as scary but says "daddy saved my life."
The city of Snoqualmie suggests that people keep trash cans inside their garage until garbage pick-up day. They say the smell of food is the main thing that lures animals to homes.