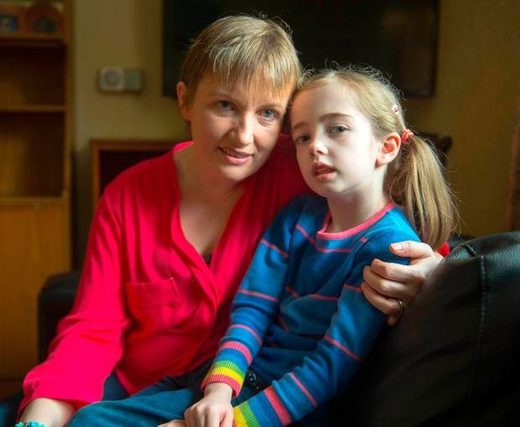 An Irish mother admitted her Christmas wish has come true with a special license being issued to allow her little girl access to medicinal cannabis treatment.
Vera Twomey confirmed that she plans to return to Ireland with her daughter Ava (7) after the way was cleared for the child to receive cannabis oil treatments in her native Cork.
The family had brought Ava to Holland so she could access the medical treatments she so desperately needed.
The delighted mother confirmed the news as she posted a special Facebook message to thank the thousands of Irish people who had backed the family's campaign.
"We have some really, really good news," she said.
"Ava has been granted the license for the medical cannabis and we are coming home."
"I want to thank everybody - the support and everything (has been wonderful). We will be home for Christmas and she is doing really, really well."
"I just can't wait to get her back to Aghabullogue and she will be even better there."
"We are going to be home as soon as we can," Vera said as she fought back tears.
The family admitted their Christmas dream has now come true.
The granting of the special license will allow Ava to receive medicinal cannabis treatments for a life-threatening condition which sees her suffer from severe daily seizures.
Vera and her husband Paul waged a brave three year campaign to get the treatment for Ava who suffers from the debilitating condition, Dravet's Syndrome.
The couple confronted Health Minister Simon Harris during a Cork hospital visit earlier this year over the impasse in getting Ava the treatment she needed.
Vera had also staged a 300km walk from her Aghabullogue home in Cork to the Dáil to highlight the plight of children who need access to cannabis oil treatment.
Now, Vera confirmed that a license has been received which will allow Ava be treated in Ireland with the only medication that can tackle her condition.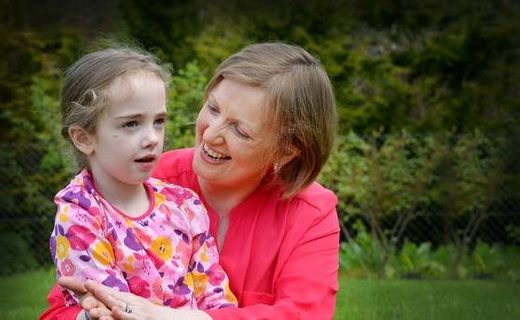 In desperation, the couple eventually brought Ava to Holland last summer so she could access the treatment there.
Since she started the treatment programme in Holland, Ava's condition remarkably improved.
However, in Ireland medicinal cannabis treatments can only be given with a special license.
At one point, Ava suffered 16 seizures alone over a single 36 hour period.
Children with Dravet eventually reach a point where normal medications become increasingly ineffective in controlling the seizures - with
medicinal cannabis oil the only known treatment option.
"My daughter is extremely ill and she desperately needs this treatment," Vera said.
The mother of four pleaded with TDs to fast-track a situation where doctors in Ireland can legally use synthetic cannabis oil for the treatment of children facing life-threatening illnesses.
"A lot of politicians have told me that the situation is very complicated. I fully accept that.
"But children like Ava need help."
Also known as Severe Myoclonic Epilepsy of Infancy (SMEI), Dravet affects just one in 60,000 children in its most catastrophic form.
With Dravet Syndrome, a sufferer can initially have their seizures treated by normal epilepsy medicines.
However, over a short period of time, the seizures become immune to the medications and increase both in their frequency and severity.
The only known long-term treatment for Dravet Syndrome involves the use of cannabis oil.
However, the controversial product is not openly licensed in Ireland.
Its medicinal uses, in specific cases, has led to cannabis oil being permitted in parts of the US, Australia, Brazil and even Columbia.
Vera and her husband, Paul, had launched a high profile campaign to help children like Ava in Ireland and highlight the need for reforms of the system.
There are five people with Dravet Syndrome in Ireland - and all would likely benefit from treatment with cannabis oil.
One trial in the US indicated that a person with Dravet Syndrome who was suffering 300 seizures every day managed to reduce those to just two seizures a month thanks to cannabis oil.
"All we are asking for is a little commonsense. That and the realisation that children like Ava don't have any other alternatives," Vera said.
"It is heartbreaking to have to take Ava to an emergency department when she gets severe seizures despite knowing that there is nothing they can do for her."
The couple, who are based in Aghabullogue in mid Cork, have three other children, Sophia (5), Michael (4) and Elvera-Mae (2).
"All we are asking is that Ava has some chance of a normal life. Surely every Irish child has that right," she said.
Details of Vera and Paul's campaign for Ava is available from Facebook on 'CBD For Ava Support'.