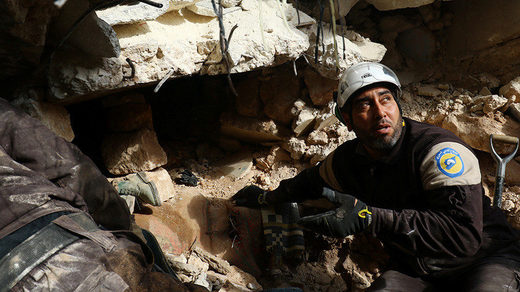 A press freedom watchdog, Reporters Without Borders, has asked the Swiss Press Club to cancel a panel discussion on the "true agenda" of the controversial White Helmets group.
But the club's director won't budge, noting that such demands are typically made by oppressive regimes.
Guy Mettan, executive director of the Swiss Press Club, says he was asked by Reporters Without Borders (RSF) in Switzerland to cancel the conference. The press freedom organization, which is a member of the Swiss Press Club, said it did not want to be associated with the event.
"I have never seen such a thing," Mettan
told
Tribune de Geneve
.
"Now an organization that defends freedom of information is asking me to censor a press conference".
Comment:
Mettan is not only the president of Geneva Press Club, he's also the
author
of
Creating Russophobia: From the Great Religious Schism to Anti-Putin Hysteria.
"Usually the pressure to cancel press conferences comes from countries that are known to be dictatorships. RSF's approach stunned me. It's taking journalists for fools. As if they were not able to form an opinion for themselves!"
Independent journalist Vanessa Beeley, who has done extensive reporting from inside Syria, will speak at Tuesday's event alongside French journalist Richard Labeviere, an expert on the Middle East and international terrorism, and Marcello Ferrada de Noli, chair of Swedish Doctors for Human Rights (SWEDHR).
The conference, which will also include a multimedia presentation, is billed as offering
"a clear view on what is the real agenda of these Hollywood so-called 'first responders' who received an Oscar for their performance."