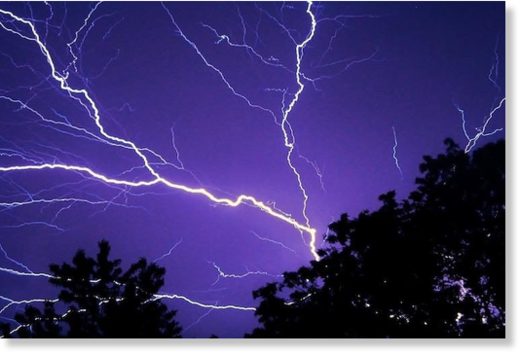 Three women agriculture labourers died on the spot after being struck by lightning near Thirumanur in Ariyalur district of Tamil Nadu on Monday.
The incident happened while a group of nine women agriculture labourers were involved in paddy cultivation activities in Karuppur village. It was raining, and lightning struck six of them.
Three women, identified as Unnamalai, 48, Senthamizhselvi, 40, and Anjalai, 50, died on the spot.
Three others, identified as Ponnarambu, Annakodi and Selvi, sustained injuries. They were rushed to Thanjavur Medical College Hospital.
The Thirumanur police retrieved the dead bodies with the help of villagers. The bodies were sent to the Ariyalur Government Hospital for postmortem.
The police registered a case.