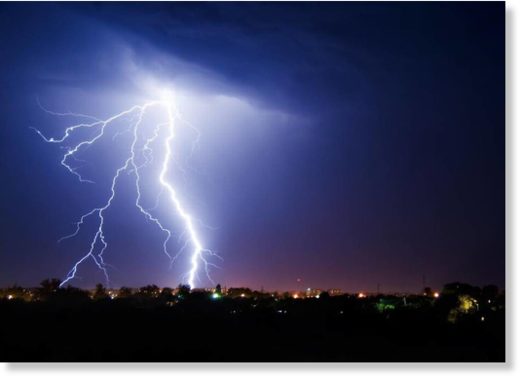 A West Australian race course worker who was struck by lightning last week has died in hospital.
Track curating staff member Doug Fernihough, 57, was filling divots at Northam Race Club on November 16 when he was hit by lightning, suffering a heart attack and internal injuries.
He was flown to Royal Perth Hospital for treatment, but died late on Wednesday surrounded by his family.
"On behalf of the Northam Race Club, Racing and Wagering WA and the broader WA racing fraternity, I wish to extend our thoughts and heartfelt condolences to Doug's family and friends," RWWA chief executive Richard Burt said on Thursday.
"Doug was a respected member of the WA racing community and his passing will be felt by many within the industry."
Mr Fernihough's family, including his wife Pauline and their children, said in a statement last Friday that they were praying for him, and described him as a "true fighter".
Mr Burt said last week that race meetings were usually suspended when the weather could be seen to be changing and described the incident as a "freak outcome".
He said he did not see any breakdown in process or procedure, but there would be a review into the incident.
Source: Australian Associated Press