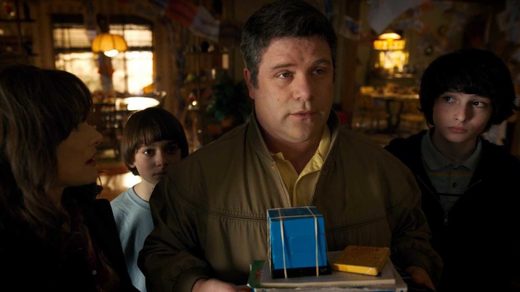 Sean Astin, who plays Bob "The Brain" Newby in
Stranger Things 2
and Samwise Gamgee in
Lord of the Rings
, spoke out this week in sympathy for and support of his friend and
Goonies
co-star Corey Feldman, after Feldman revealed the names of two men he claims molested him as a child.
After years of trying to draw attention to
what he describes as rampant pedophilia plaguing Hollywood, Feldman finally revealed the names last week of two of his alleged abusers
. On
The Dr. Oz Show
last Thursday, Feldman said
actor
Jon Grissom
was the first man to molest him when he was just a boy. Feldman also named
former child talent manager
Marty Weiss
as one of the men who took advantage of him. On Monday, Feldman sat down with investigators to give them all the details.
LAPD confirmed on Tuesday that they had
opened an investigation
into Feldman's accusations.
In an at times raw and introspective article titled "
Young Performers in Entertainment & The Abuse Conversation
" published Monday on
TwitLonger
,
Astin addresses the tragic toll pedophilia has taken on the lives of some child actors.
In one section, Astin describes the changes he saw in Feldman as their professional careers began to take off:
While were filming Goonies it was obvious that he was having a rough time. We were friends and I tried to be as supportive as possible. Beyond, emotional affinity, it was impossible to figure out some other way of helping. He was a strong, confident, cocky kid, who was wise beyond his years. I lived with a sense of dread for him.

In the years of our adolescence, it was obvious that he was going down, what lazy and insufficiently compassionate people call, "the wrong path." When that lead to drug busts and all the rest, I felt deep sadness for my friend. When we would see each other in social settings, it was like two pilots in a canteen waiting for our next mission. He looked more ding'd up than me. But, he's a warrior, so hugs and separate ways we would go.
Making clear that he himself was never molested, Astin expressed his support for Feldman coming forward and his deep regret that he did know more about what had triggered the changes he saw in him.
"I deeply regret not knowing more," writes Astin. "
I'm disappointed in myself that I didn't know enough or do enough to help Corey or any kid who was in my orbit that was abused in anyway
. I wish I could have helped whoever that person might be. But, and I want to be absolutely clear about this, I AM NOT ASHAMED. I will not be hard on myself."
​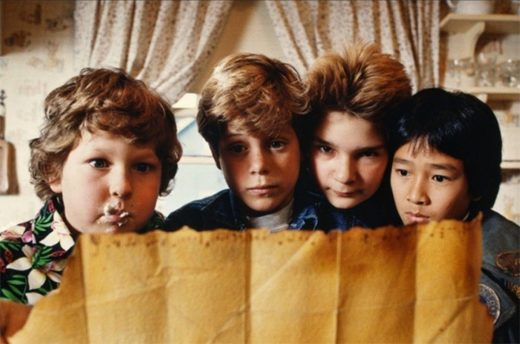 Astin, however, also underscores that while he supports Feldman, he does not do so blindly:
Corey can crusade. He is very good at crusading. He has my friendship and my loyalty. He has my support, not my blind support, but my reasoned, careful support. His recent media appearances have been masterful. I thought Megyn Kelly missed a real opportunity to connect with Corey on a personal level in their interview. But Corey was great. He has raised a couple hundred grand toward the movie he wants to make. I have no doubt that he will not shy away from depicting the deep pain and suffering, as well as the devious and horrifying tactics that pedophiles use to commit their crimes. If he knows of specific people and can leverage some legal position to stop evil from happening, God Bless him. I'm proud of Corey. But, I do not pledge blind fealty to my friend.
Astin also warns against a "witch hunt mentality" he sees in the wake of the Harvey Weinstein allegations that he fears threatens to discourage those who might help expose sexual predation like that alleged by Feldman. The actor suggests that forcing others "to defend themselves" for "living their lives and be better at helping" will only make those who might help less likely to do so:
There is a growing theme in this post Harvey #MeToo campaign that seeks to cast a wide net, even a witch hunt mentality, that lays blame on people who know or love the victims. This is a very dangerous mode which will ultimately injure people. The public, while very noble and keen at the moment, to understand and support victims and have the discussion ... or partially have the discussion about sexual harassment and abuse.

But the time will come where the media focus goes away and society will face a choice to stay vigilant

and change the underlying attitudes and behavior as we all live out our daily lives. But, if people resent having to defend themselves because they were maligned, accused, shamed for living their lives and failing to be better at helping ... they may coarsen. Worse, good, decent, caring, loving people will be discouraged from helping. And that would be tragic.

Comment: What with recent revelations, it's becoming apparent that show business and politics at the highest levels have been havens for pedophiles and other sexual predators: