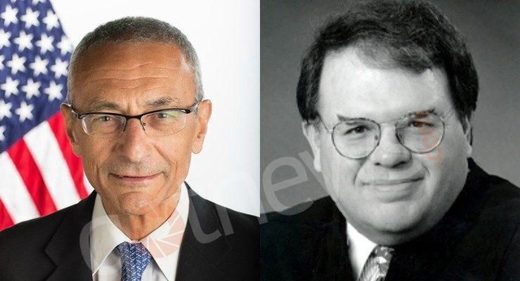 The federal judge who has been assigned the heavily anticipated Fusion GPS case is close friends with Clinton campaign chair John Podesta, and
the two have taught a course together at Georgetown Law School since 1997
, raising various conflict of interest questions about the case.
The question at hand in the case is
whether the House Intelligence Committee can force Fusion GPS to reveal which journalists it paid to push its phony Russian dossier
.
Judge Richard J. Leon, a Senior Judge on the United States District Court for the District of Columbia, will now be presiding over the case
after the last judge was bizarrely removed from hearing it
. As
reported
by Jon Hall of
Free Market Shooter
, Leon comes up several times in the leaked Podesta emails.
Moreover, Podesta and Leon teach a
course
together at Georgetown Law School called "Congressional Investigations Seminar.":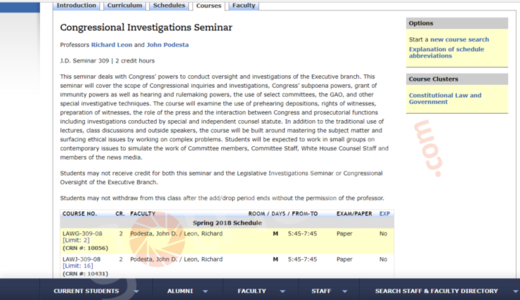 According to a March 18, 2016
Washingtonian
piece documenting their two decades of friendship, Podesta and Leon have been teaching together since 1997. Podesta describes it as a "good friendship," and Leon is quoted as saying "John is every bit as too thin as I am too heavy. It's kind of an Abbott and Costello or Laurel and Hardy."
Two days ago,
The New York Times
revealed
how
Podesta met with Fusion GPS founder Glenn Simpson after the election
to continue the research on President-elect Donald Trump.
Furthermore, it has been known for several weeks now that Hillary Clinton's campaign funded the infamous phony dossier. Despite serving as Chairman of the Clinton campaign, Podesta has denied knowledge of the campaign's role in funding the dossier.
It remains unclear whether Judge Leon will recuse himself.