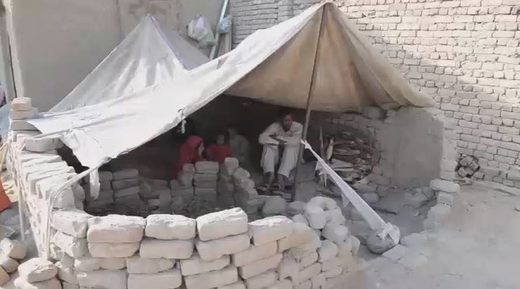 Displaced families from Afghanistan's Nangarhar province shared their stories of being caught in crossfire between Islamic State (IS, formerly known as ISIS/ISIL) terrorists and US airstrikes and having to suffer from both sides.
"We faced many kinds of issues there, war and air bombardments were the reasons why we left everything, for example our house, cows, chickens, and household items.
"Now we live here in a temporary shelter without any kind of household items," a woman
told
Ruptly news agency.
The locals say they suffered from heavy confrontations between Islamic State and US forces which were battling terrorists.
"The fight there is ongoing. Islamic State militants came and started the clashes. They wanted to cut our heads off. Then US troops bombarded the area so we left and came here," a local man said.
"Our houses have been destroyed under the bombardment, children and women were killed and wounded by fire," another person added.
The clashes between US troops and militants are still ongoing in the area, according to the locals.
"There are no houses, they're all destroyed. Some houses were burnt by Islamic State militants and others were destroyed by US drone attacks,"
an Afghan man explained to the Ruptly crew.
The number of civilian casualties in Afghanistan reached a record high in 2017, with 436 children killed in the first six months of the year, representing a

9 percent increase

on the same time period in 2016, according to a report by the United Nations.
The number of women killed grew to 174, representing a rise of 23 percent, the
report
added.
Nangarhar province was among the worst-affected, suffering from Islamic State, Taliban and US-coalition airstrikes.
In 2016 it experienced "the highest number of international military force aerial operations causing civilian casualties," the report said.