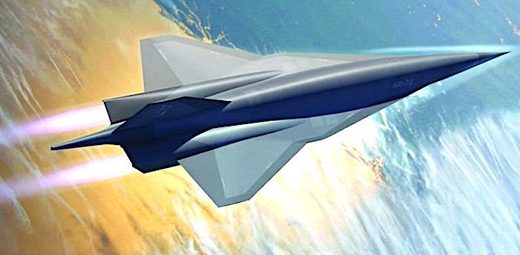 Have you seen a UFO streaking across the sky far faster than any normal jet is capable of? Heard mysterious booms that no one can explain and government officials refuse to acknowledge? Congratulations! You may be one of the first civilians to have witnessed or experienced the long-rumored
SR-72 'Son of Blackbird' spy plane
which has been expected for years as the replacement for the legendary SR-71 Blackbird which spied on the Soviet Union, North Korea and North Vietnam and was feared and respected by MiG-25 pilots who could never outpace, out-climb or out-maneuver them.
Aerospace Daily & Defense Report
has
confirmed
sightings of an SR-72 demonstrator or prototype accompanied by two T-38 jets
in late July landing at the U.S. Air Force's Plant 42 in Palmdale, California, home of the infamous Skunk Works, Lockheed Martin's Advanced Development Programs division. At the SAE International Aerotech Congress and Exhibition in Ft. Worth, Texas, this week, Orlando Carvalho, executive vice president of aeronautics at Lockheed Martin, would not discuss the SR-72 specifically, but had this to say about what its capabilities might be:
"Hypersonics is like stealth. It is a disruptive technology and will enable various platforms to operate at two to three times the speed of the Blackbird. Operational survivability and lethality is the ultimate deterrent. Security classification guidance will only allow us to say the speed is greater than Mach 5."
That means at least Mach 6 or at least 3,800 mph (6,126 km/h) and probably faster for a very big reason ... it's designed to fly both piloted and unmanned. The manned X-15 reached Mach 6.72, setting the acknowledged speed record in 1959, but the Cold War and heightened security has likely kept the U.S. military from revealing the true speed of subsequent jets.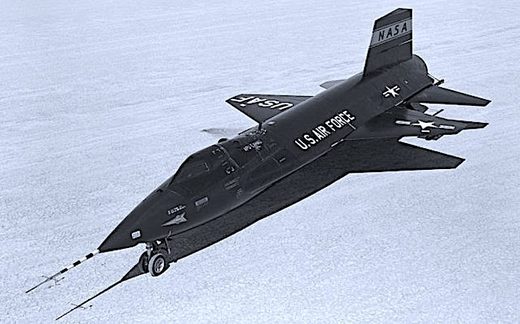 NASA's unmanned X-43 scramjet reached Mach 9.6 (7,310 mph - 11,850 km/h) in 2004
but the program was suspended shortly afterwards. Boeing's X-51 Waverider unmanned "research" scramjet hit Mach 5 in 2013.
"Simply put, I believe the United States is on the verge of a hypersonics revolution."
For more of this article, go
here
.