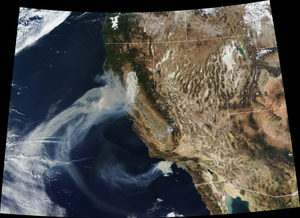 The Camp Fire east of San Francisco and the Woolsey Fire west of Los Angeles make 2018 California's worst-ever wildfire season
A radical inner transformation and rise to a new level of consciousness might be the only real hope we have in the current global crisis brought on by the dominance of the Western mechanistic paradigm.
- Stanislav Grof
Recent Comments
...and during the "race to the bottom" the usual insiders will clean up.
---
Lamb Slaughter in Australia - Leaked Video Will Change Your View On Meat [Link]
---
This is a video from NASA: [Link]
---
In the modern airliners , it's brakes off, power up to a certain point, then auto throttle, get the airplane off the ground, then auto pilot to...
---
[Link] mentions the number seven. Four and counting quickly becomes five, six, then seven.