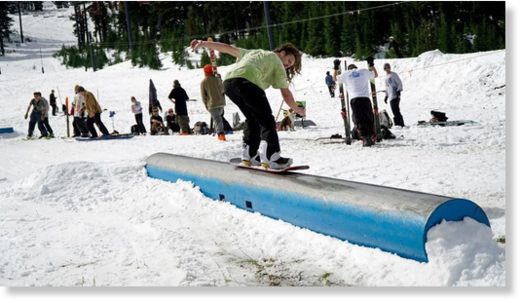 After a foot of snow this week, Mt. Bachelor has become the first place in North America to offer skiing and snowboard this early in the season.
Officials set up a terrain park in the base area, where snowboarders and skiers used rails to slide around on the snow.
They're offering free access to the terrain park, as well as free "snow-seeing" chairlift rides for foot passengers only.
"The storm
gave us an opportunity to try something new and unique," said Drew Jackson, Mt. Bachelor's director of sales and marketing.
"There was too much snow to open our bike trails this weekend,
so we thought we'd put something together with what we had to work with - which was about a foot of snow."