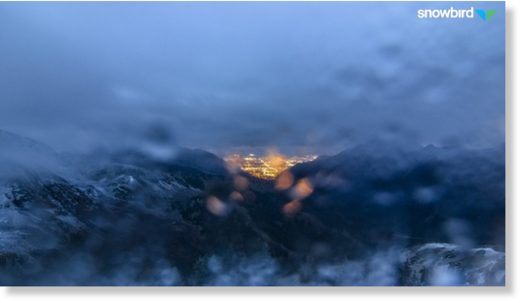 Many Utah County residents pulled out their sweaters for the first time today, waking up to cooler temperatures and rain showers thanks to the first cold front of the season.
The cold front brought varying levels of precipitation to cities across Utah Valley. Payson received the most with 1.14 inches of rain by 10 a.m., according to the National Weather Service.
Other cities including Alpine, Provo and Spanish Fork received more than a half inch of precipitation.
Scattered showers are expected throughout Friday afternoon and evening.
Widespread precipitation is expected across the state as the cold front crosses northern and central Utah, according to the National Weather Service's website.
At elevations above 9,000 feet, snow accumulation is expected.
"Hunters, hikers and others with outdoor and back country plans should be prepared for raw conditions," the NWS website said.
Forecasts show Saturday and Sunday warming back up, with a high of 65 degrees Saturday and 74 degrees Sunday. Both days are expected to be sunny.