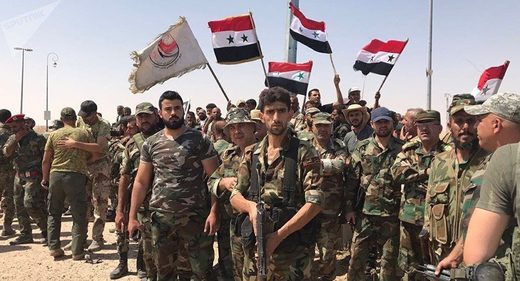 Seven militant field commanders and more than 1,000 fighters in Syria agreed to side with the government troops, the Russian Defense Ministry said on Thursday in a statement.
"An agreement envisaging that seven field commanders of illegal armed formations and more than 1,000 militants subordinated to them will side with the Syrian government troops has been achieved,"
the statement said.
The civil war between the Syrian government forces and various opposition and terror groups has been raging in the country since 2011 with the forces loyal to Syrian President Bashar Assad fighting against numerous rebel and terrorist groups, including Daesh and al-Nusra Front.
In June, 60 members of the Free Syrian Army (FSA) have joined the ranks of the Syrian government's army and the Syrian Democratic Forces (SDF) the backbone of which is the Kurdish People's Protection Units (YPG), according to information
obtained by Sputnik
.