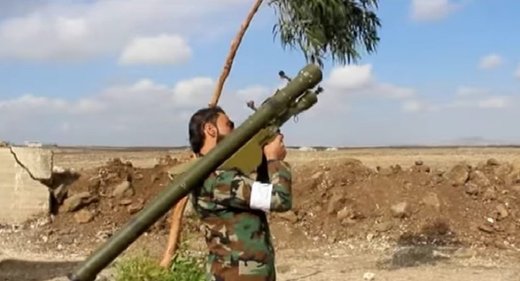 Militants who fought against the Syrian army in Aleppo and later were pardoned by the government explained why they have switched their loyalties from working with terrorists to serving the Syrian army.
"They [the terrorists] promised to build us a just society but they only brought death and cruelty, they are crazy fanatics who know only one thing — to kill. The peaceful civilians do not support them, it's a myth,"
Abdullah, one of the former militants who is now a soldier in the Syrian army, told Sputnik in an interview.
The ex-militants admit that they are laying down their arms and moving to the side of the
regular army
, despite death threats from former comrades-in-arms.
Some of the civilians joined the ranks of the militants not out of their own will; rather it was from despair, while others went because the fate of their family was at stake.
"I lived in eastern Aleppo and had nothing to feed my family, whereas, the militants had warehouses packed with western humanitarian aid but they only gave it out to the families of the militants. In order not to die of hunger, I joined their ranks," Muhammad Ahmad Jasim said.
As soon as the offensive of the Syrian army began, he surrendered to the authorities.
All those militants who decide to lay down their arms are tested and receive consultation. Those who decide to join the ranks of the Syrian army receive the necessary ammunition.
The reconciliation process is maintained by the seniors together with the participation of the Russian center for Syrian reconciliation.
"We all understand that there is no way out of this except through genuine reconciliation. A country with a thousand-year history, our homeland, will certainly be saved. Now, after the beginning of the reconciliation process organized by Russia, there is no doubt about that," one of the seniors who is a part of the reconciliation center told Sputnik.
Syrian President Bashar Assad extended a decree on amnesty for militants who surrender and hand over their weapons until the end of June.
After liberating the eastern part of Aleppo, many militants who have agreed to lay down arms and leave the city were granted amnesty by Damascus.
On December 16, the Russian Defense Ministry said that the Syrian army's operation to liberate militant-controlled eastern Aleppo ended; however, several hotbeds of militant resistance remained.
On December 22, the last militants left eastern Aleppo; thus the Syrian army gained full control over the city. Syrian President Bashar Assad called the liberation of Aleppo a "watershed moment."