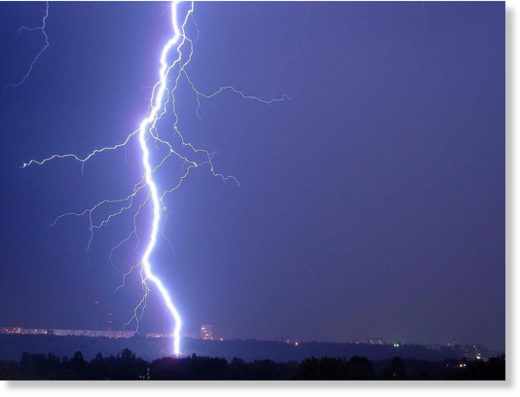 At least 10 people, including two members of a family, have been killed and seven others injured by lightning strikes in Faridpur, Dinajpur, Kushtia and Magura districts.
Of them, five were killed in Faridpur while two each in Magura and Dinajpur, and one was killed in Kushtia.
In Faridpur, five people, including a woman and her son, were killed as they were struck by lightning in separate incidents in Saltha, Sadar and Charbhadrasan upazilas of the district on Monday.
Md Fayekuzzaman, officer-in-charge of Saltha police station, said Helena Begum and her minor boy Helal died when a thunderbolt hit them at Bhabukdia village in the upazila.
Besides, Milon of Bhabukdia village was killed as a thunderbolt struck him while working at his field in the afternoon, the OC said.
Meanwhile, Kabul, 45, a day-labourer hailing from Kushtia district, was killed and two others were injured in a lightning strike while working at a house in Samir Bepari Dangi area in Charbhadrasan upazila.
In another incident, Omar Ali, 45, a day-labourer hailing from Natore district, died when a thunderbolt fell on him at Kabirpur Kheyaghat in Sadar upazila, said Mostakuzzaman, chairman of North Channel union.
In Magura, two farmers were killed after being hit by lightning while working at their fields in Sadar upazila on Monday.
The deceased were identified as Asad Sheikh, 50, of Naliardangi village, and Kolombi Jordar, 45, of Moghi village in the upazila.
In Kushtia, a teenage boy named Badshah, 18, son of Abdur Razzak, was killed and three others were injured by a lightning strike at Thakurpara village in Doulatpur upazila on Monday.
In Dinajpur, two people, including a teenage girl, were killed and another person was injured as thunderbolts struck separate places in Sadar upazila on Sunday.
The deceased were identified as Lutfur Rahman, 30, of Mohanpur Baniapara village, and Murshida Begum, 15, daughter of Abdur Rashid of Sahabatpur village in Sadar upazila.