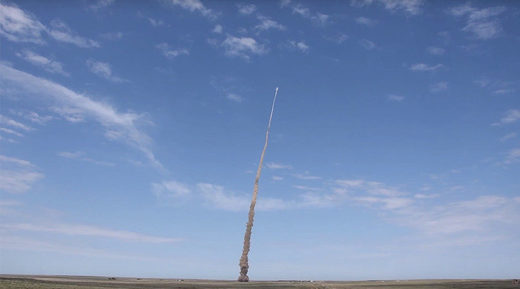 The ultimate form of Russian meddling.
Good morning from Moscow! Today is June 17, 2017 — and just like every other day, there's an enormous cornucopia of Russian Meddling in the news.
Pour yourself some coffee and let's dive in.
First up: The Russian military on Friday
carried out a successful launch
of a missile interceptor from a test site in Kazakhstan. The test is part of ongoing efforts to strengthen Russia's Missile Defense System.
Via the
Ministry of Defense
:
According to the Deputy Commander of the Air and Missile Defence of the Aerospace Forces Colonel Andrey Prikhodko, anti-missile missile destroyed the conditional target.

The missile defence system is in service of the formation of the Missile Defence of the Russian Aerospace Forces and it covers Moscow and the Central industrial district from strikes of ballistic missiles, and also performs tasks in the interests of systems of missile warning and space control.
Here's a video of the test:
In other news:
Tweet of the Morning