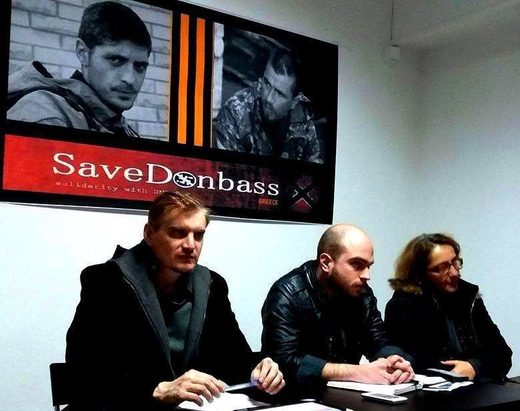 The Embassy has been set up with the assistance of Athens resident Professor Andreas Zafiris
An Embassy of the Donetsk People's Republic has opened in Athens with the help of a local volunteer, Professor Andreas Zafiris. The Embassy will serve as a place where people can bring food, medicine and other essential items which will be delivered to the people of Donbass.
Zafiris who has always been politically active has visited Donbass many times on charitable good will and fact finding missions.
Zafiris is a long-time anti-fascist became horrified when a neo-fascist regime seized power in Kiev in 2014. He described the situation in the
following way
,
"For the first time in recent European history, we had a government in a European country with a Nazi element."
He also expressed the Ukrainian regime as a "puppet" of the US and compared the US political colonization of Ukraine to NATO's use of Greece for its strategic geo-political purposes.
Zafiris was inspired to help open the Embassy after similar Embassies for the Donetsk People's Republic opened in Finland, Italy and Czech Republic.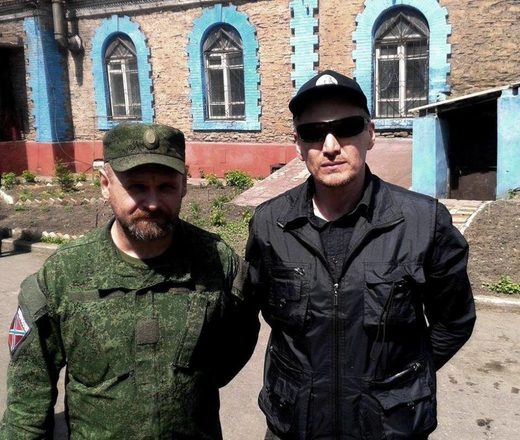 Novorossiya has historically been a part of Russia with strong connections with the Hellenic world. Odessa in particular, which is currently controlled by the Kiev regime, has had a rich Hellenic history. The Donetsk Embassy in Athens will also serve as a point of contact and assistance for Greeks living in Donbass.
Zafiris has rejected
Kiev claims
that his project has anything to do with the Russian government.
He has stated that he has nothing against self-described Ukrainian people but instead sees helping the people of Donbass as part and parcel of the historic struggle against fascism which he relates to the struggle against the Franco regime in Spain.
In addition to serving as a point for charitable collections and assistance to Donbass Greeks, the Embassy will also help to fight the Kiev-Brussels campaign of disinformation about the Donbass Republics and serve as an education centre for those interested in current events from the Donetsk and Lugansk People's Republics as well as the wider history and culture of the region.